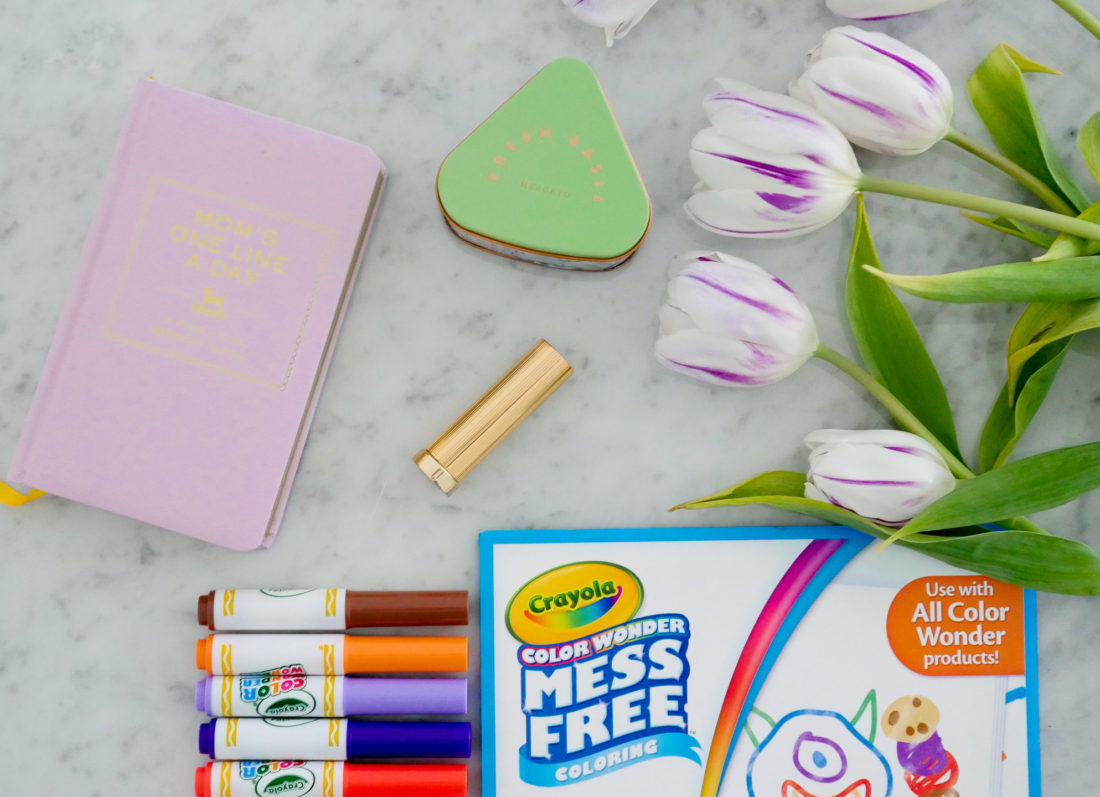 Welcome to my monthly Obsessions!  A couple of these things are newly discovered products that I've totally fallen for, and the other two are things in my "Mom Arsenal" that I've been obsessed with for a while– and finally thought to share.  It takes a lot for a product to really grab my attention (we are surrounded by hundreds, thousands, are we not?) but when they do I tend to keep coming back for more…and more…and more… LOL.  Let's just say that I'm definitely putting the founder of Amazon's kids through college single-handedly.  No problemo, guys!  Study Hard! Without further ado, my current Obsessions: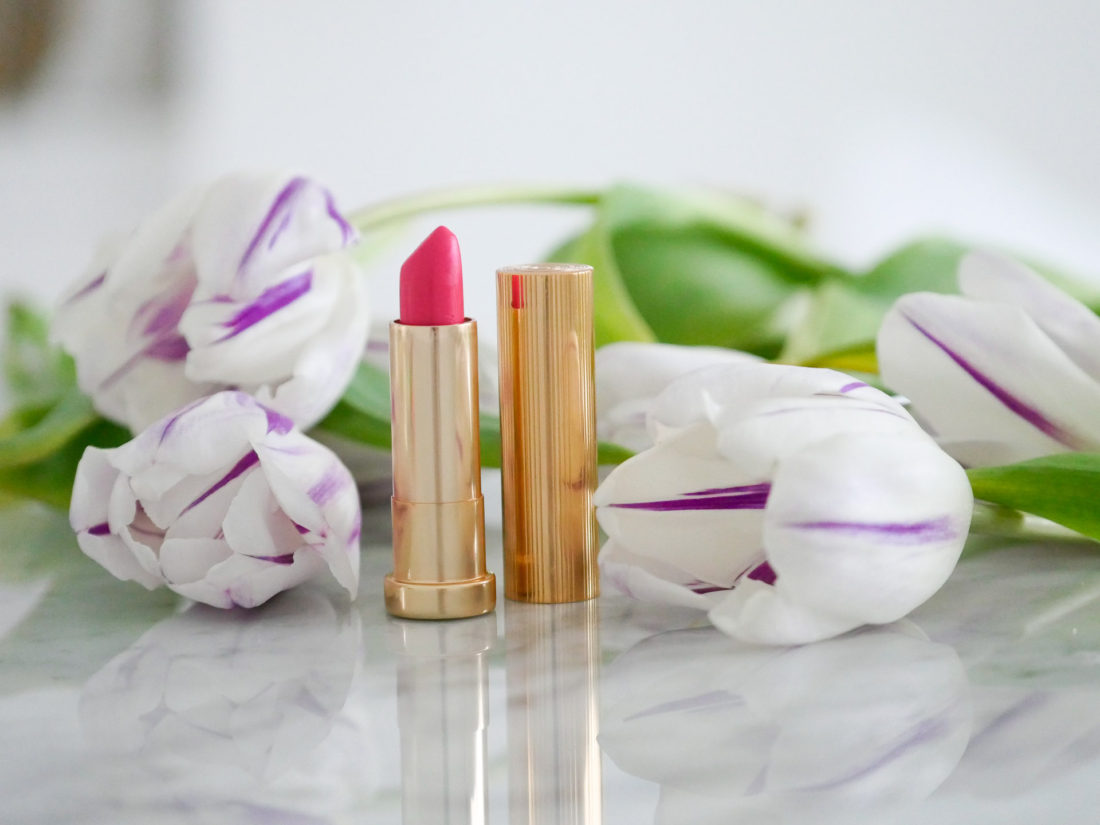 I wore this lipstick in my InstaStories last week and got more messages about it than I think I've ever gotten about a single product.  Clearly we all share the same obsession! Ha! I discovered this brand at Anthropologie a couple of weeks ago (it's their exclusive!) and just swooned over the gold art deco packaging.  The bright pink color is so perfect for Spring, and the formula is really creamy.  I've been wearing this all week again, and don't plan on stopping any time soon!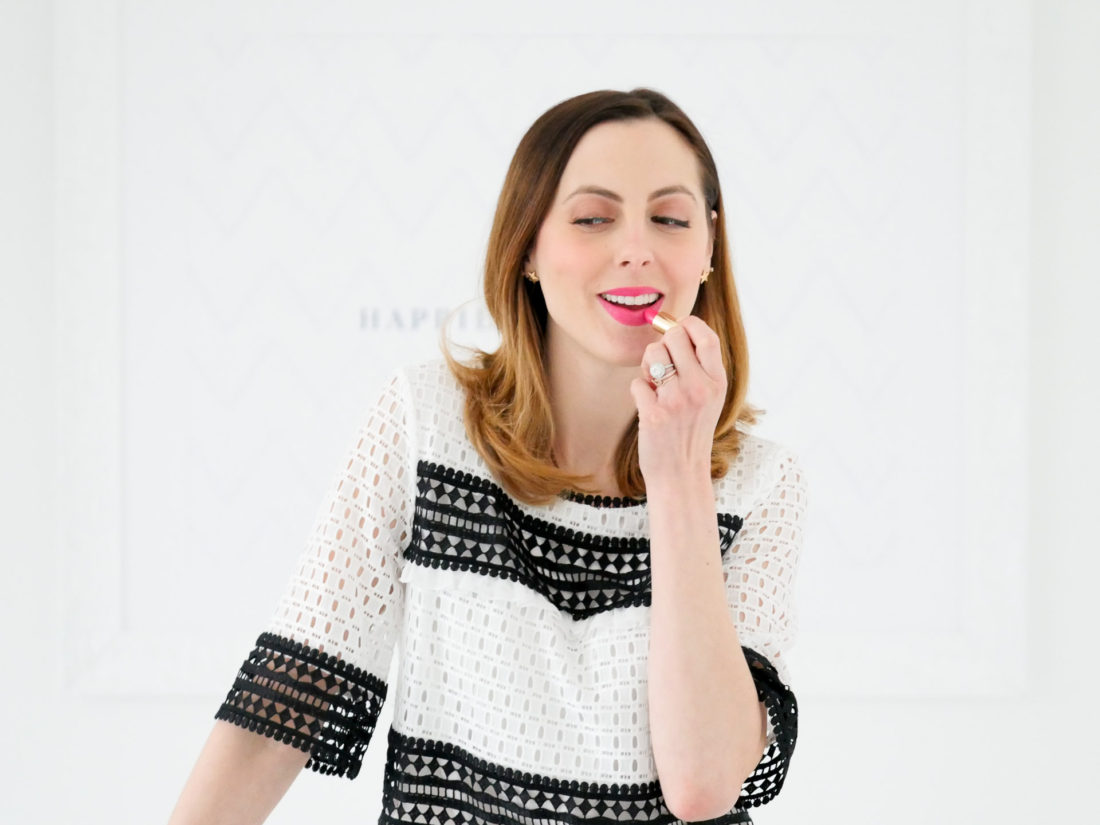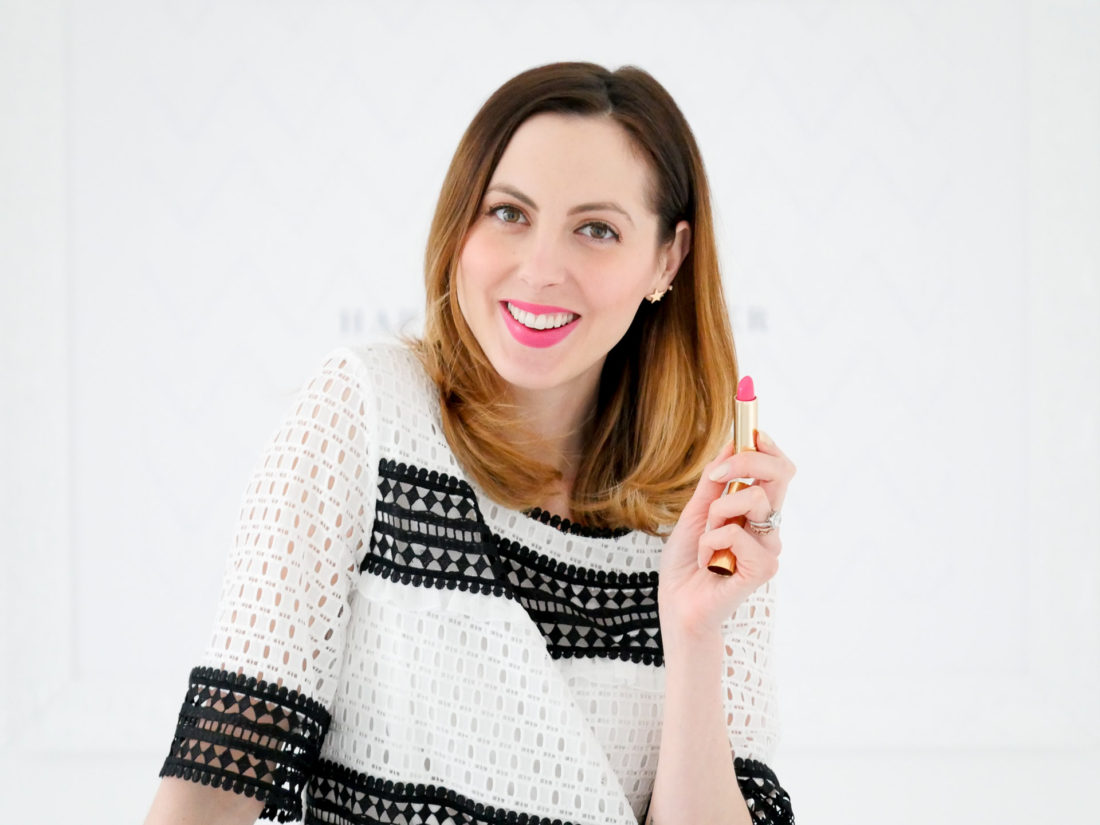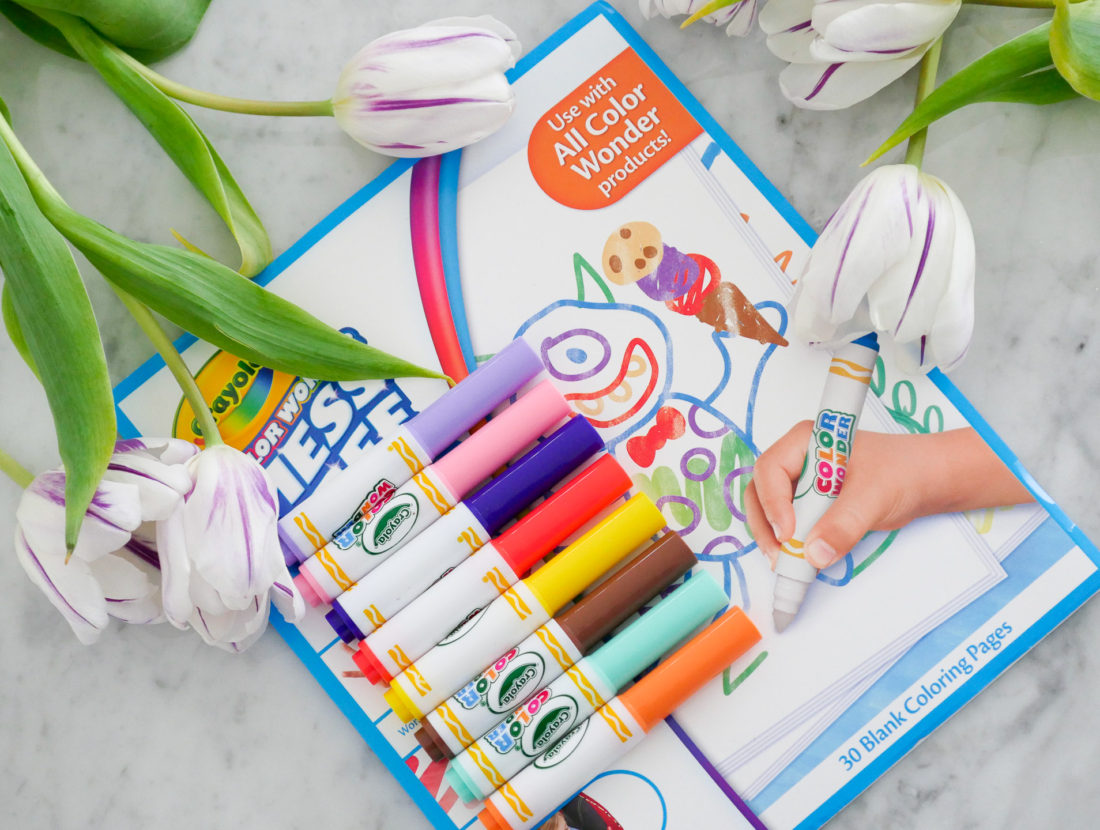 This is a #MomHack for real.  As you all know, I have a very light, bright house with a LOT of white furniture and mostly white walls!  You would think that it's a recipe for disaster, but I'm not stressing at all thanks to this amazing product that a fellow Mama turned me on to.  Color Wonder markers are clear, except for when they are used on specific Color Wonder paper and coloring books! It's not like those other systems where the color is built in to the paper, and then the one clear marker brings the colors out.  I hate those coloring books because they leave no room for creativity! Boring! These markers come in tons of colors and show up just like regular markers…and leave your house spotless.  Yes, please.  I threw out all the normal markers a long time ago and only use these.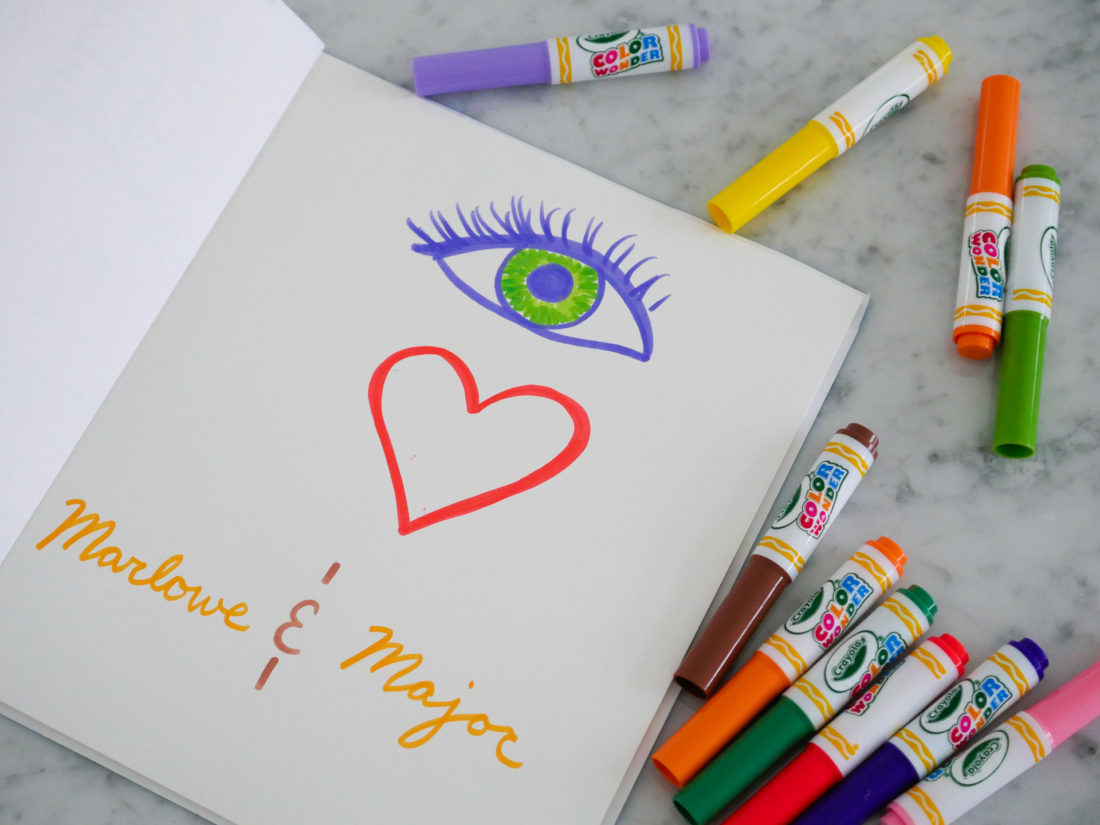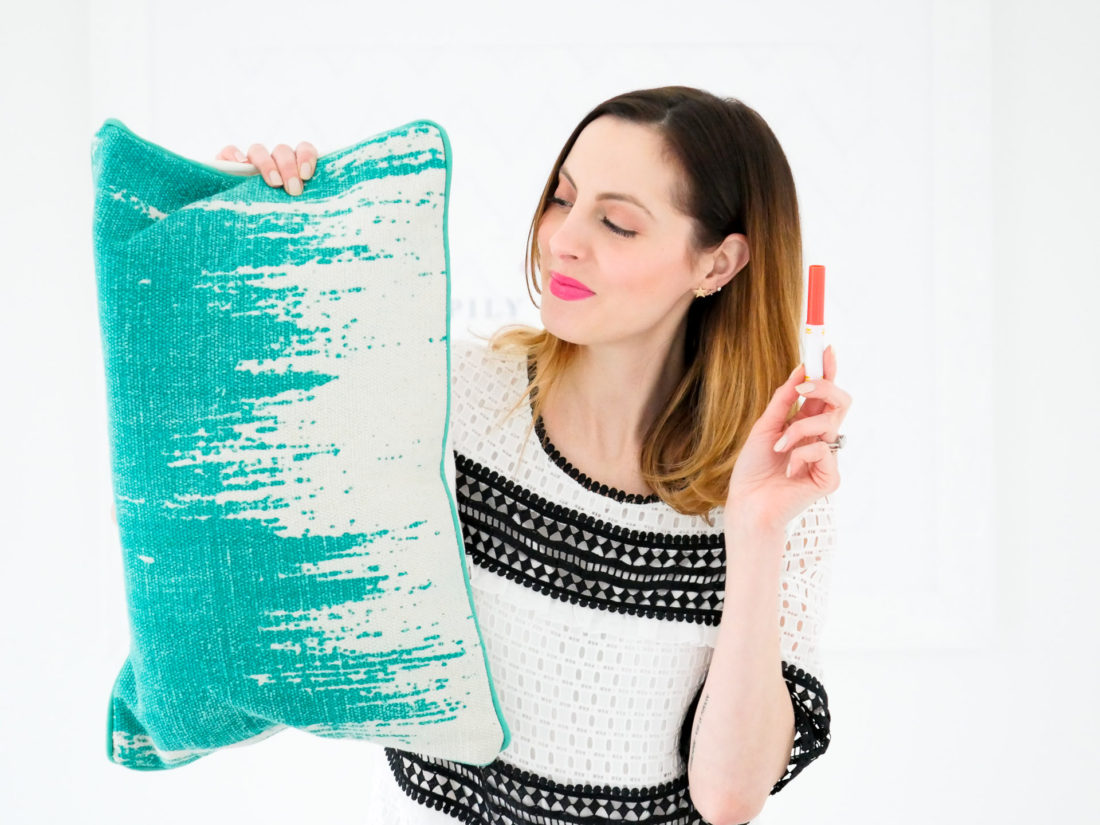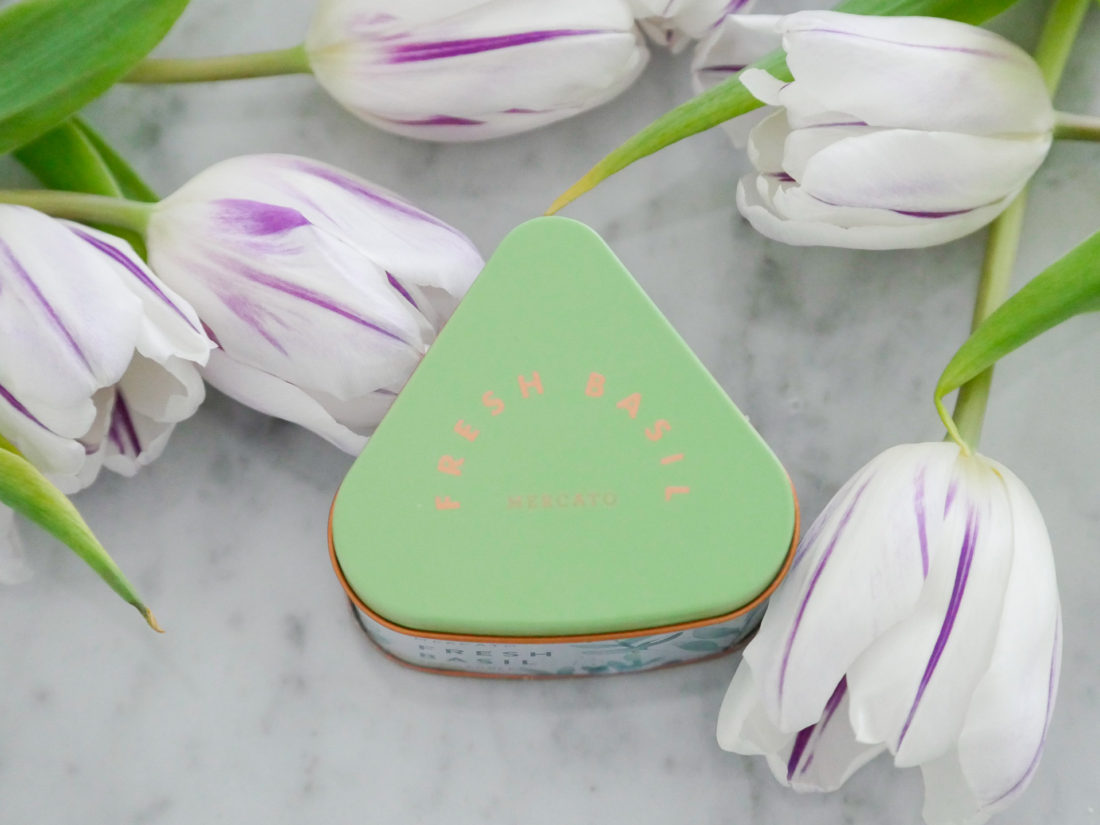 This candle is. to. die. for.  I LOVE IT.  It's the perfect fresh and energizing scent for Spring and instantly puts me in a good mood when I smell it.  Basil is one of my favorite scents and this candle is definitely the best "unadulterated" version that I've found.  The candle base is soy, too, so it burns healthfully.  This basil candle comes in a couple different sizes, but I love the smaller one because it packs up perfectly for travel– and is the ideal size for your desk area or bed side table.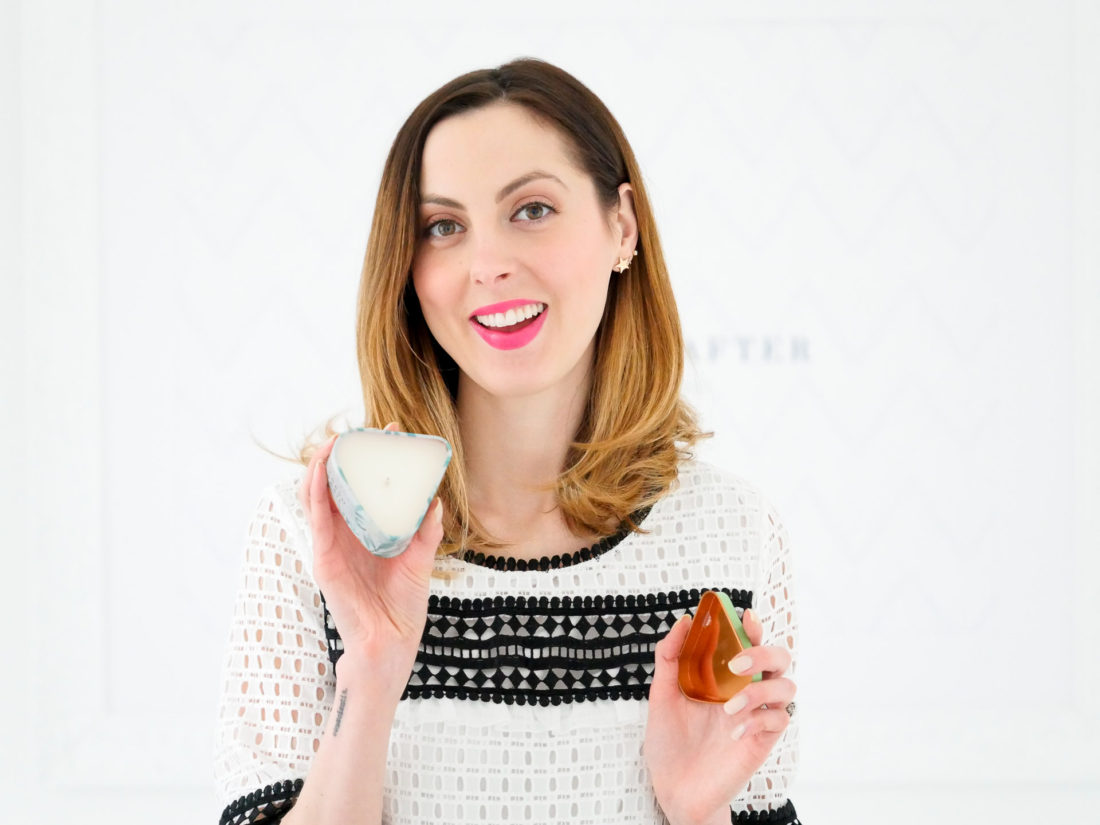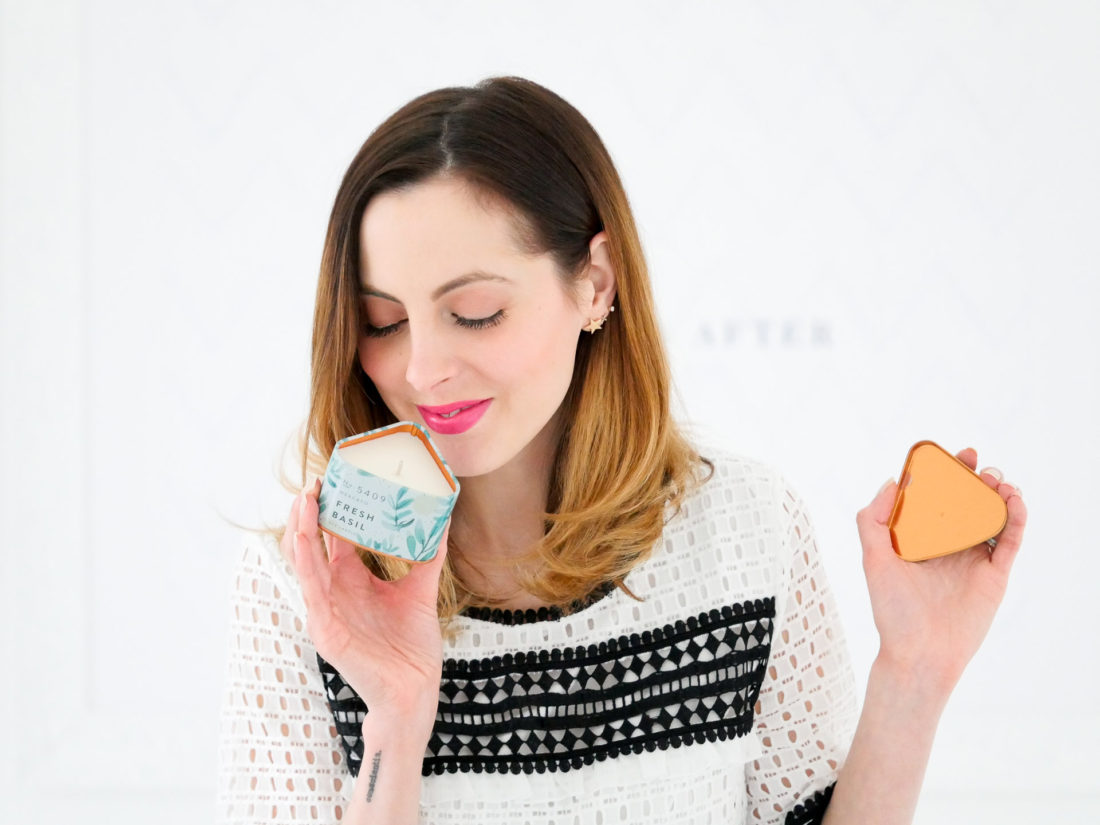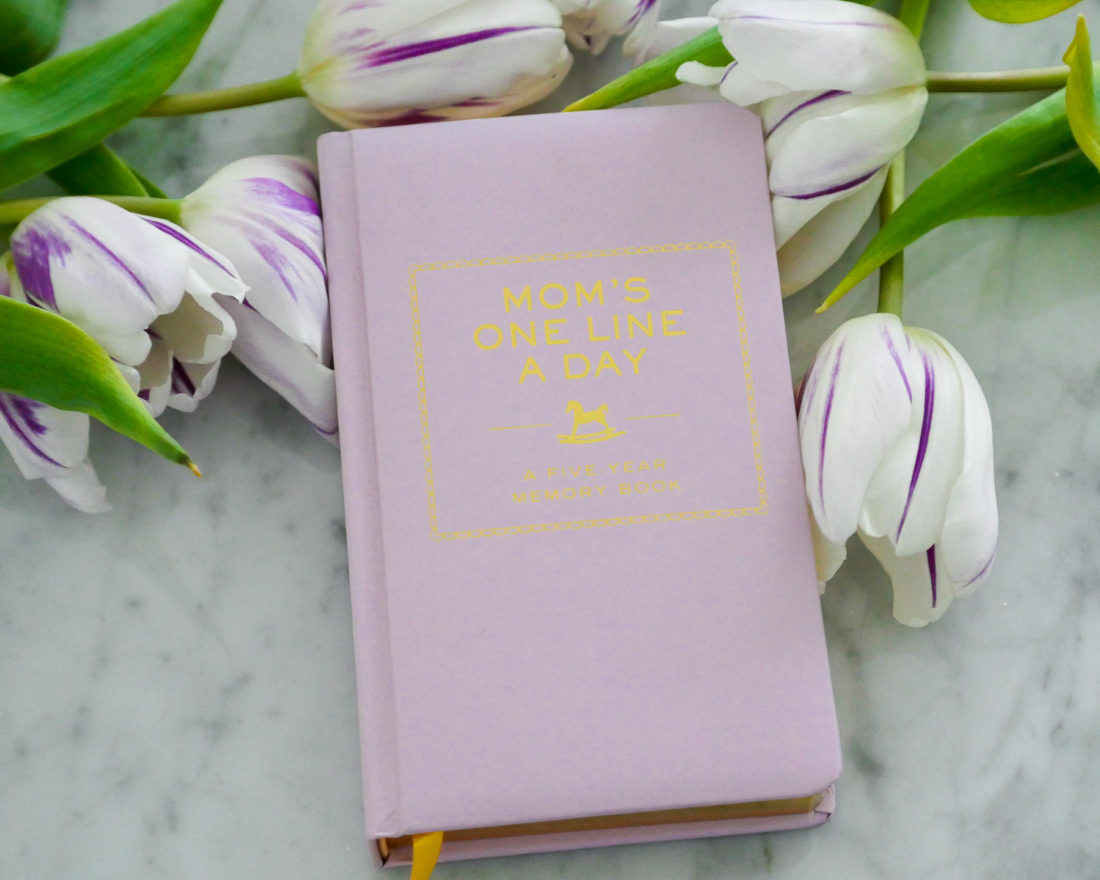 This memory book is so genius.  I give it as a new baby gift all the time!  As Moms we all know that the time goes by SO fast– we end up forgetting the things we always thought we'd remember perfectly: that word that our toddler mispronounced the cutest way, the funny questions our kids ask, the number of weeks our second children were when they did….anything… (Guilty!).  It's the details that make up the memories, and it's the details that the busyness of our lives often erases from our memories.  I love this book because it's a small commitment– just a couple of sentences a day.  You can keep it by your bed and jot off a couple thoughts before you go to bed…your kids can't say you never did anything for them! LOL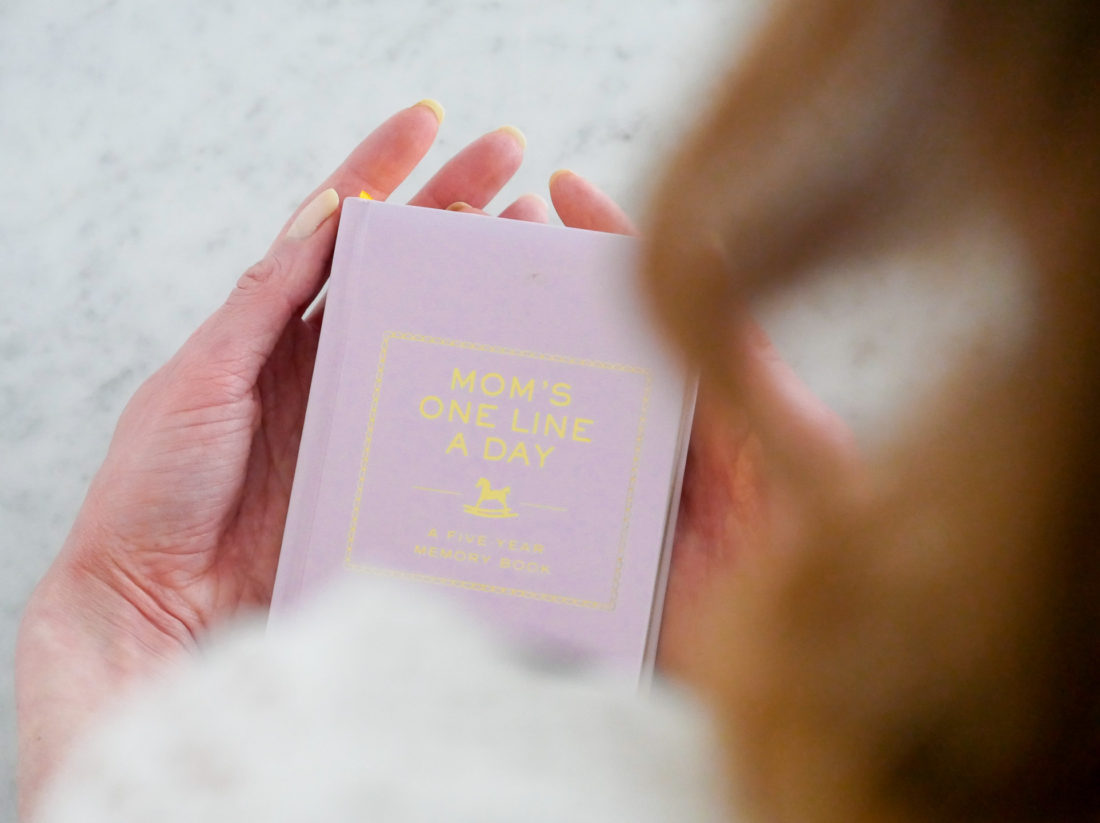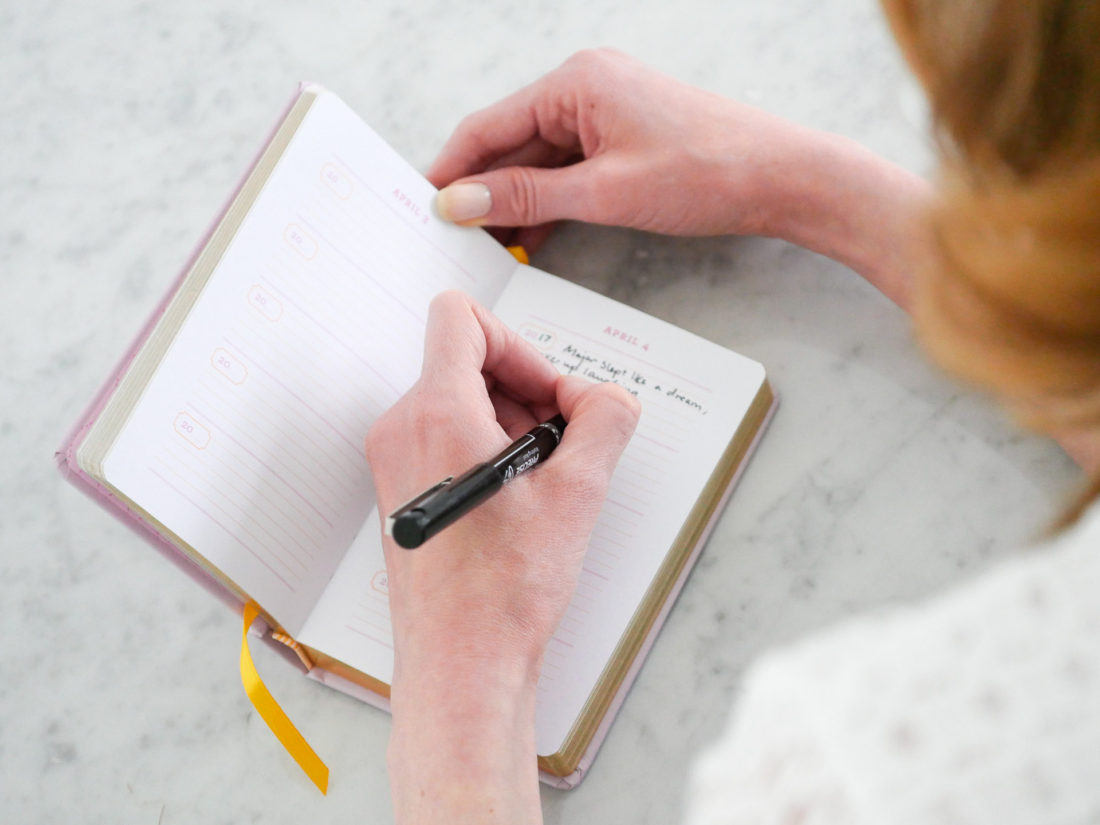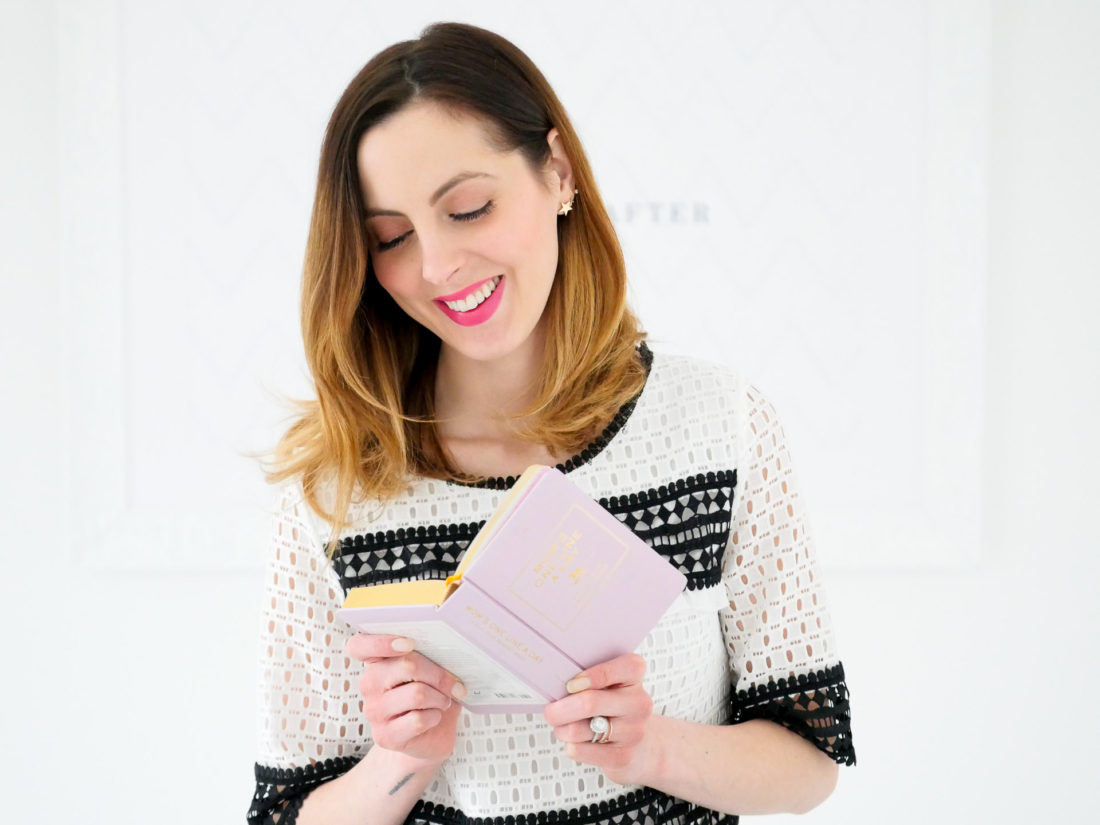 Shop the post…
Psssst…My top is by Banana Republic (and also comes in black!)
Save