Who doesn't love a photo prop?! With Valentine's Day just around the corner, I want to make sure your selfie frames are packed with a festive punch!  These Vday props are so easy to make, super cute, and will add the extra wow factor to all your pictures.  Give a few to your kiddos, share a romantic message with your honey, or get together with friends to wave your Love Flags proudly! Hashtag adorable!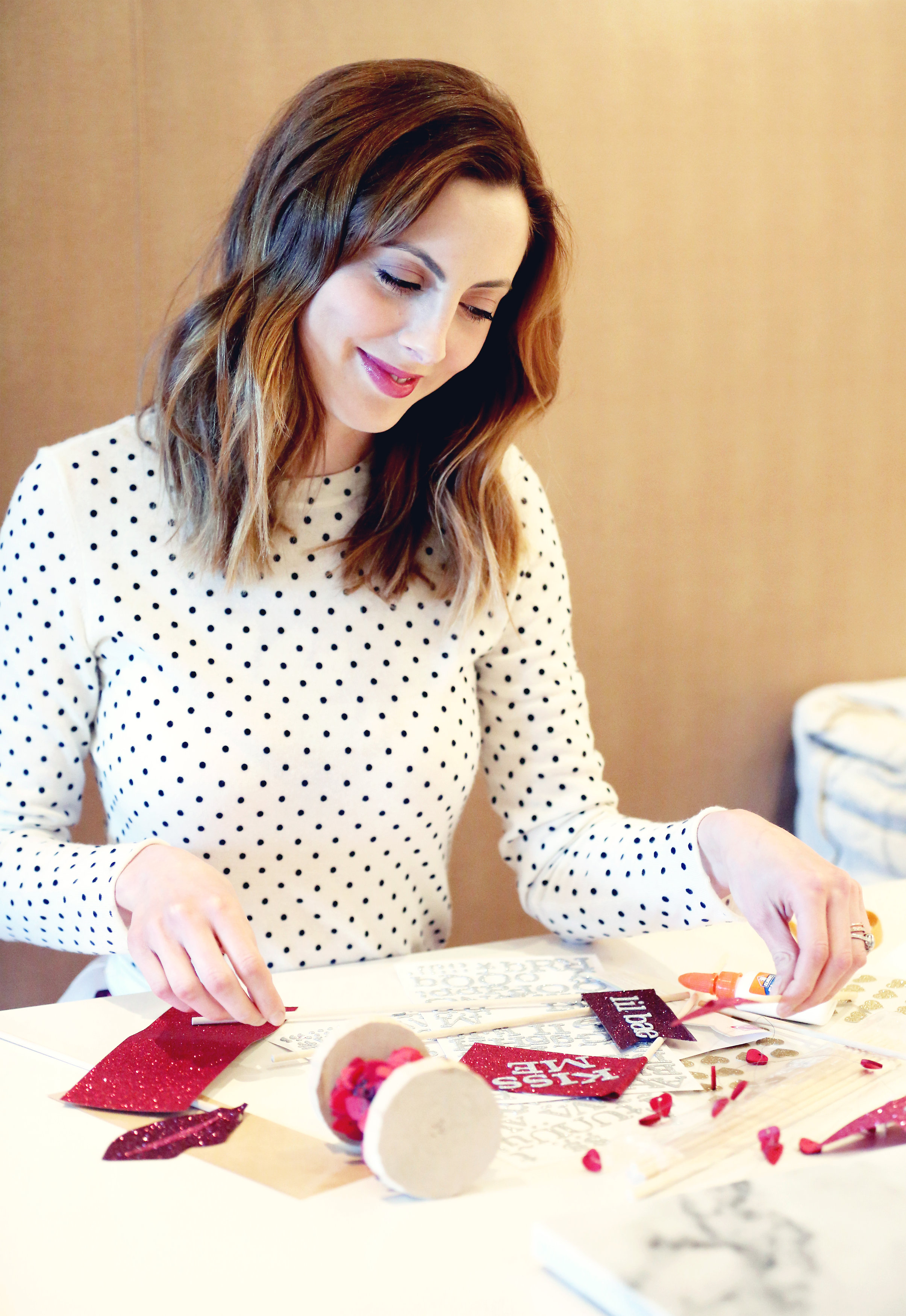 You Will Need:
Glittery Contact Paper
Scissors
Letter Stickers
Glue
Wooden Sticks
Begin by making your flags,  Cut a long strip that is 3-5 inches wide.  Remove the paper backing, and carefully fold in half, with the stick placed inside the fold.  Press down firmly and smooth to make sure there aren't any bumps.  Next, cut a triangle shape out of the end, to mimic a flag.  Now, add your letters! Even though the letters are stickers, they won't stay well on the glittery paper with out glue.  Place glue on the back of the letters before placing them on your flags.  Allow twenty minutes to dry.  Take some selfies and #Enjoy!
TIP:  If making several props, vary your flag sizes to make an assortment.  Try shapes as well– such as hearts and lips!