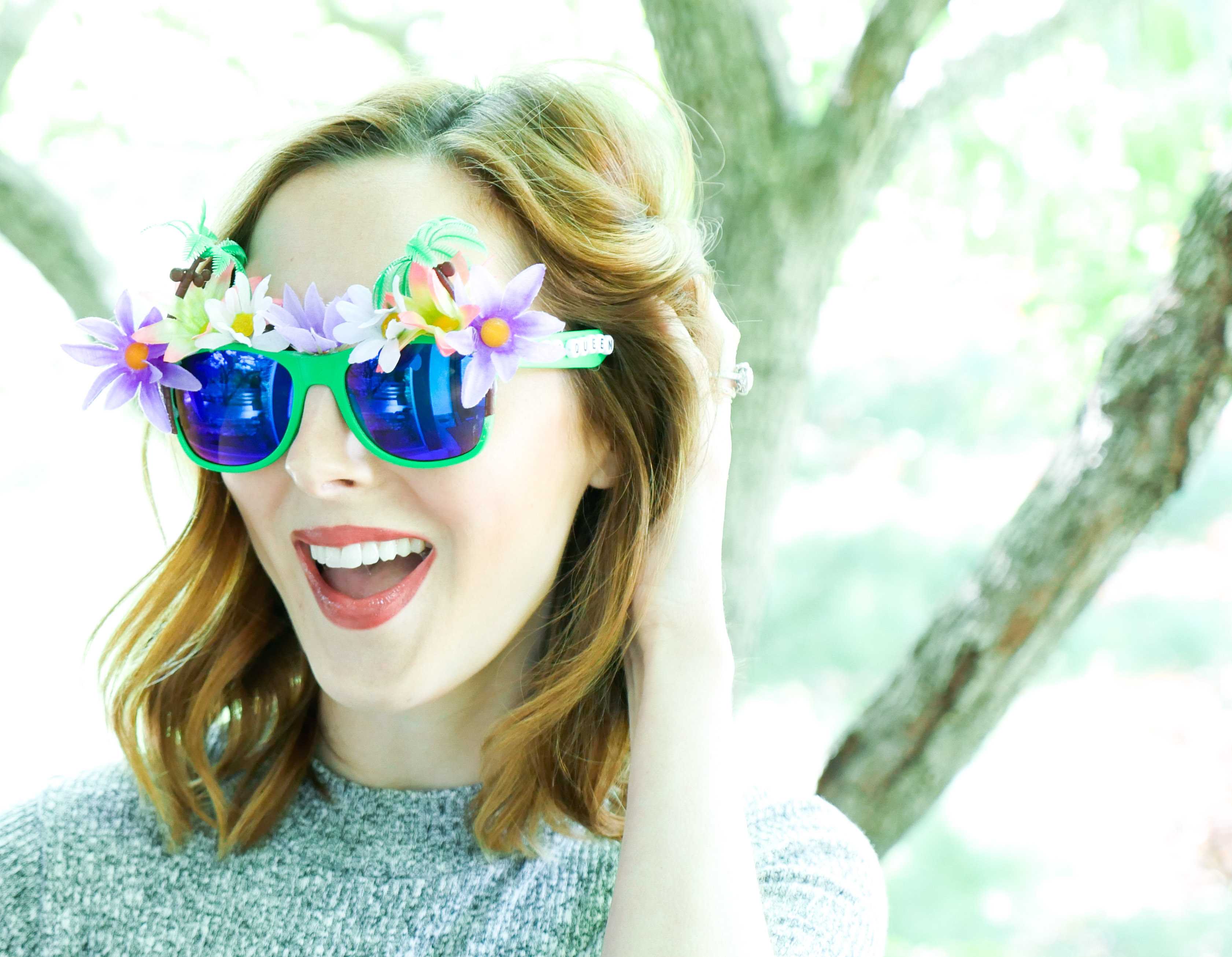 It's Pool Party Season! I wanted to shoot this fabulously kitchsy DIY project while hilariously posing by the pool in a colorful bikini (and showing off my enormous preggo self), but it was raining on the day I made these and so my hopes and dreams were dashed.  The great news is that these sunglasses are so energizing, tropical, and colorful, that they're almost like a Summer party all by themselves!  They're also SO fun to make.  Grab a couple girlfriends, or your kiddos, or BOTH, and create some fun eyewear that will put a smile on your face all Summer long.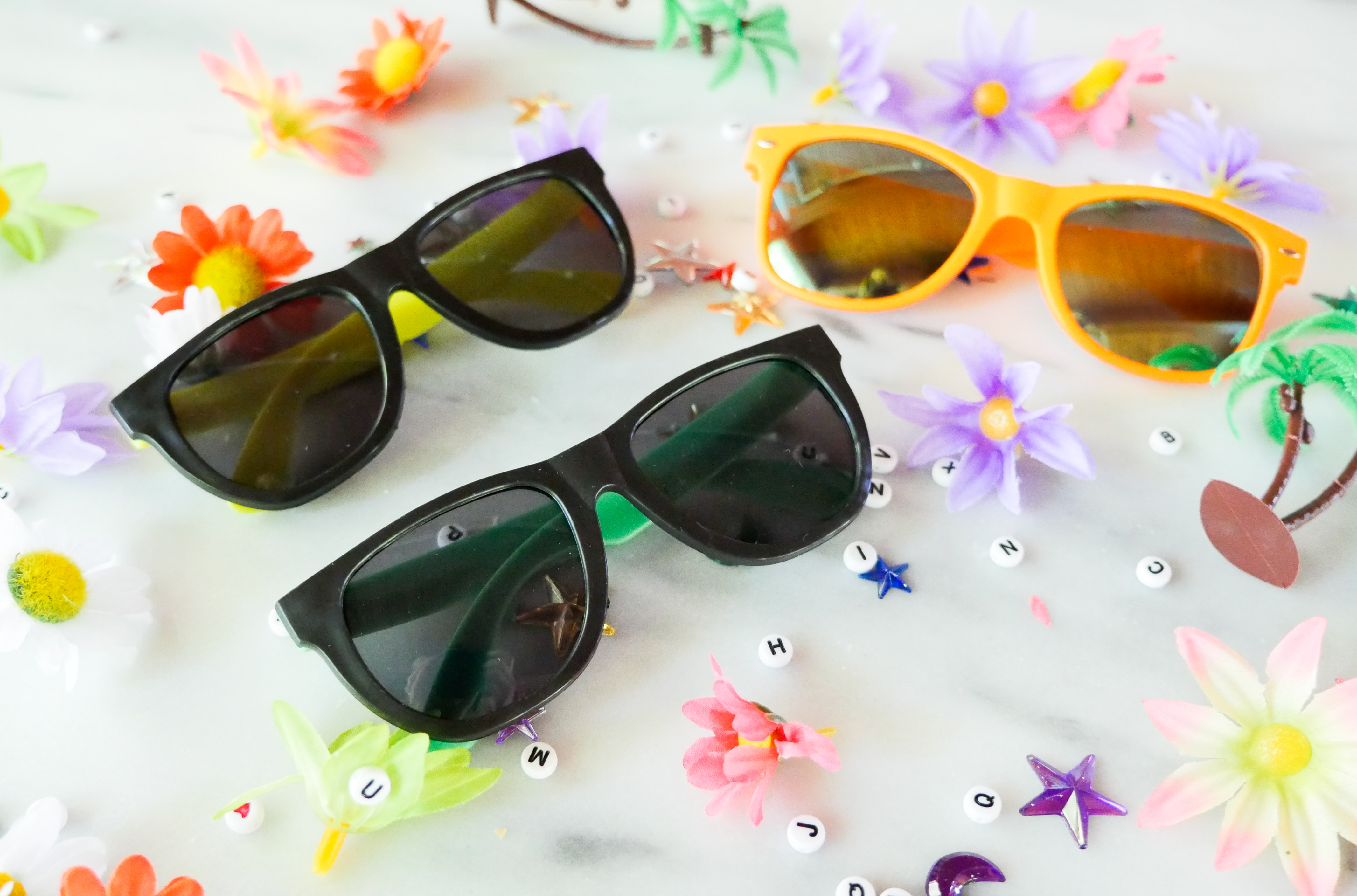 Marlowe is really in to Sunglasses recently, but she's always wanting to steal mine– no matter how "boring" they are.  As any woman with designer sunglasses knows, toddler hands on your Miu Mius or Ray Bans are a major NO WAY.  I decided to spruce up a few pairs for her that would be perfect for rocking all Summer long– and they're plastic so it doesn't matter if she ultimately trashes them! I know she won't even give my normal Sunglasses a second look after she sees these. And because I want to twin with her constantly, I made myself a little Mama pair so we can lounge poolside together in style!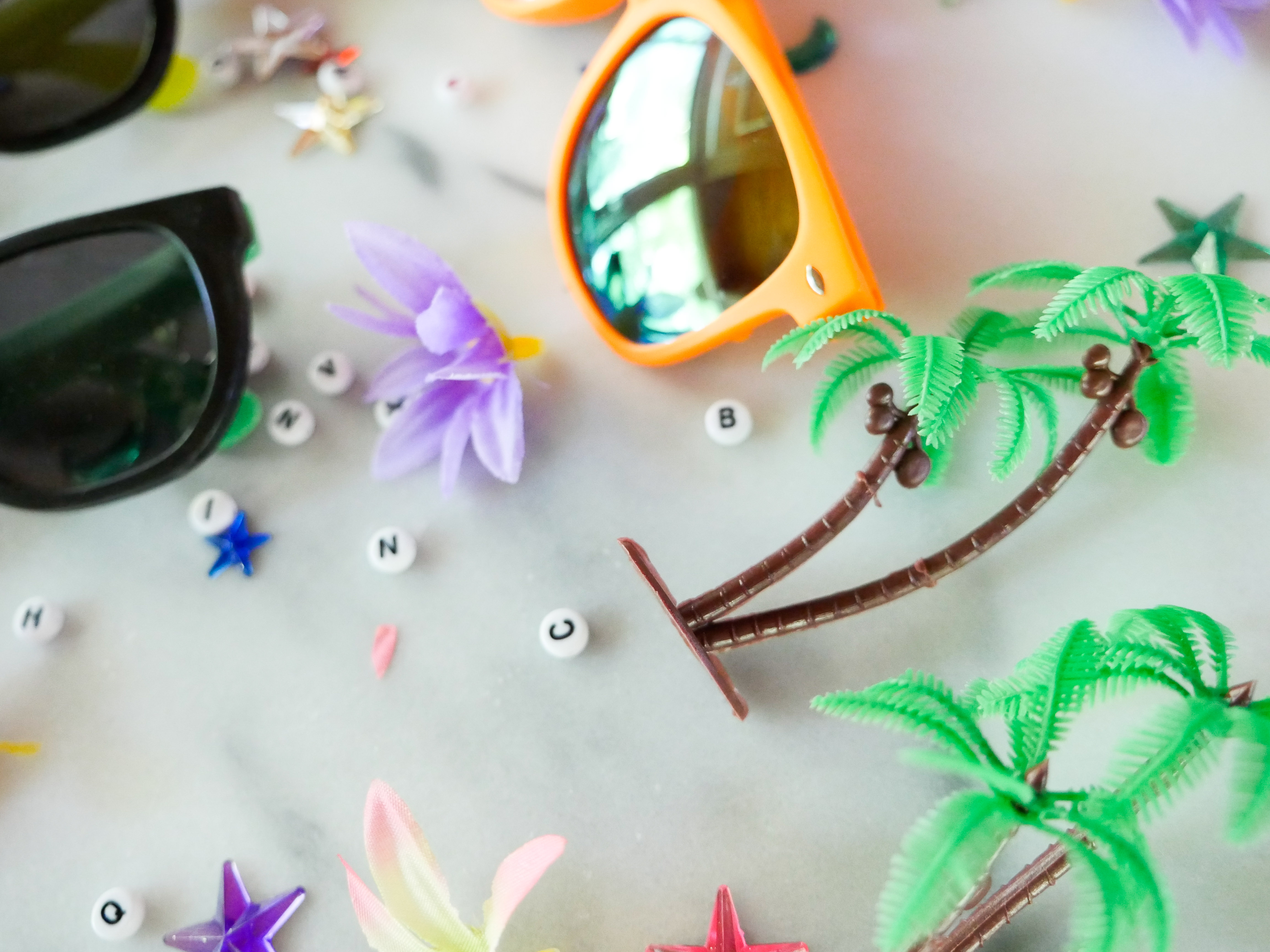 YOU WILL NEED
A pair of cheap Sunglasses (These things are ubiquitous– I'm almost certain you have a pair or two lying around from something, but if not you can buy the kid version here, and adult ones here!)
Glue gun with Glue Inserts
Decorating supplies! (Get creative here, but think cloth flowers, mini figurines, plastic palm trees, beads, or other adornments.  Find these at a craft store, or explore on Amazon.com!)
A protected surface (I like laying down newspaper or big rolls of brown paper to cover your workspace.  Glue guns leak sometimes and you don't want to ruin your table or tablecloth!)
Begin by gluing the biggest objects on to your sunglasses first.  If you're using plastic figurines alongside your cloth flowers, start with the figurines and set them where you'd like them.  Then fill in the remaining area with cloth flowers.  Work with the glue little by little, since it dries quickly! You don't want big globs of dried glue on your glasses.  Also keep in mind that you have to see through these puppies in the end– keep putting the glasses on your face to test if the placement of decorations is obstructing your view.  When you're finished, pop those babies on and be transported to Pool Party Paradise!!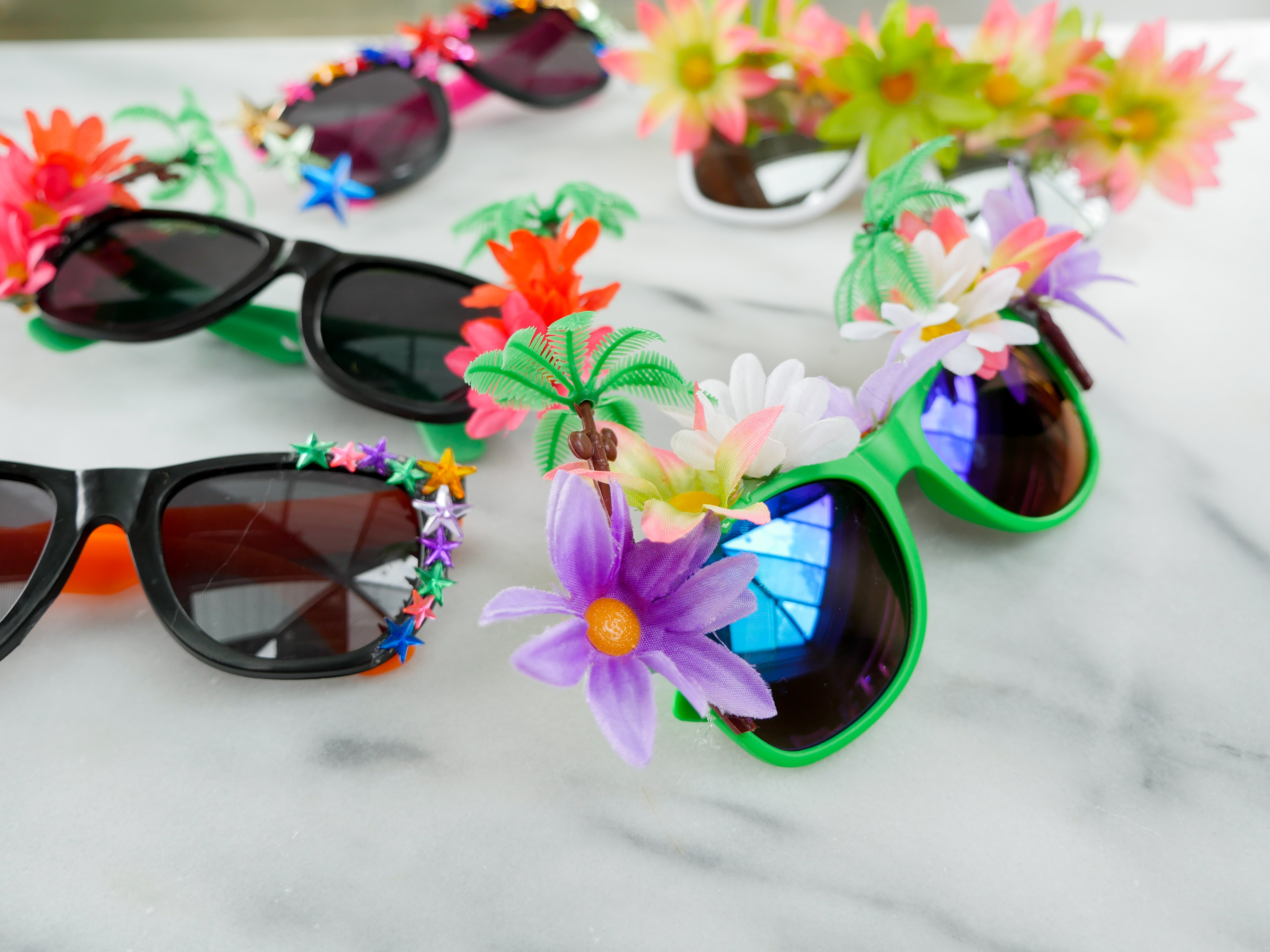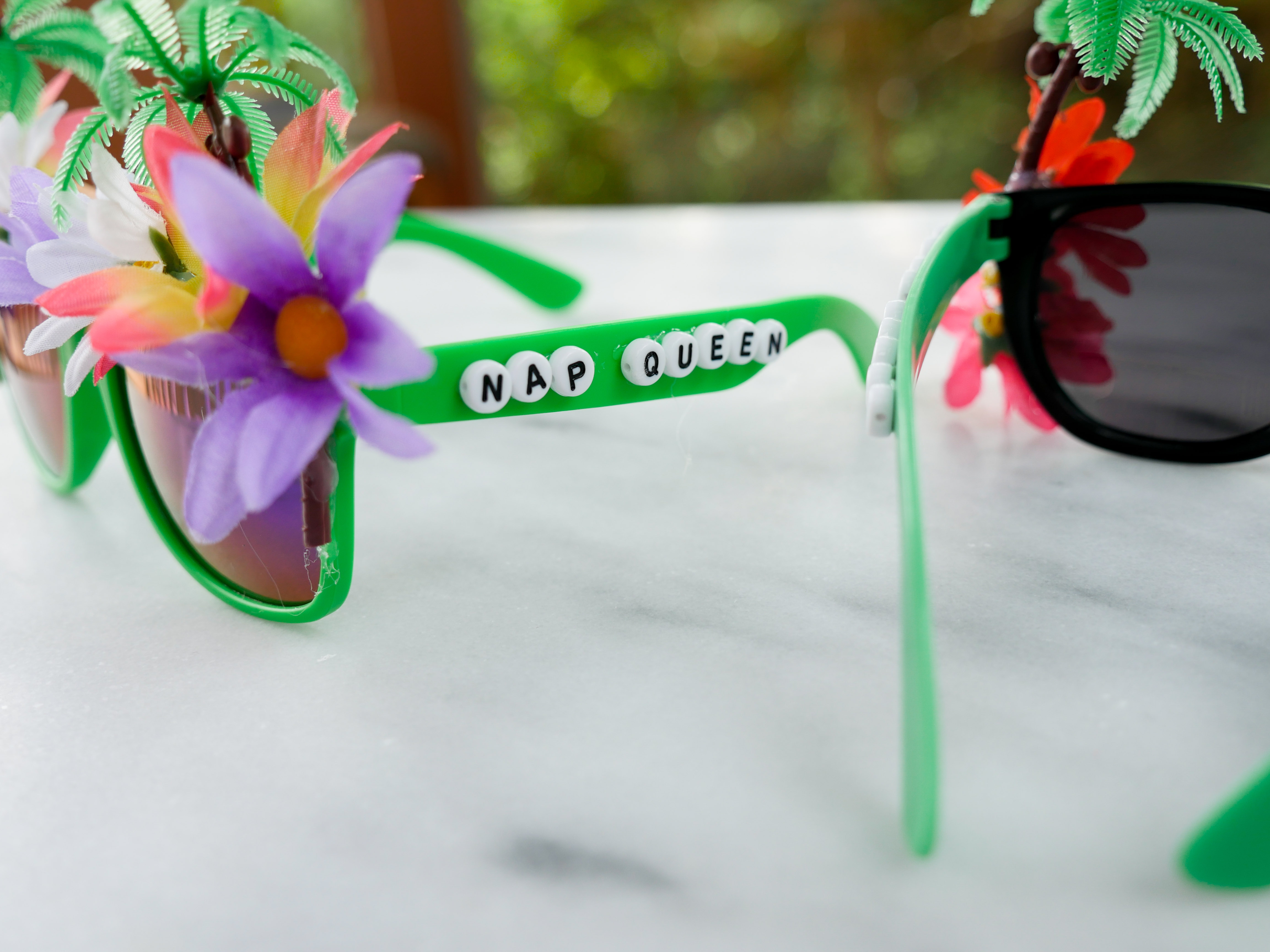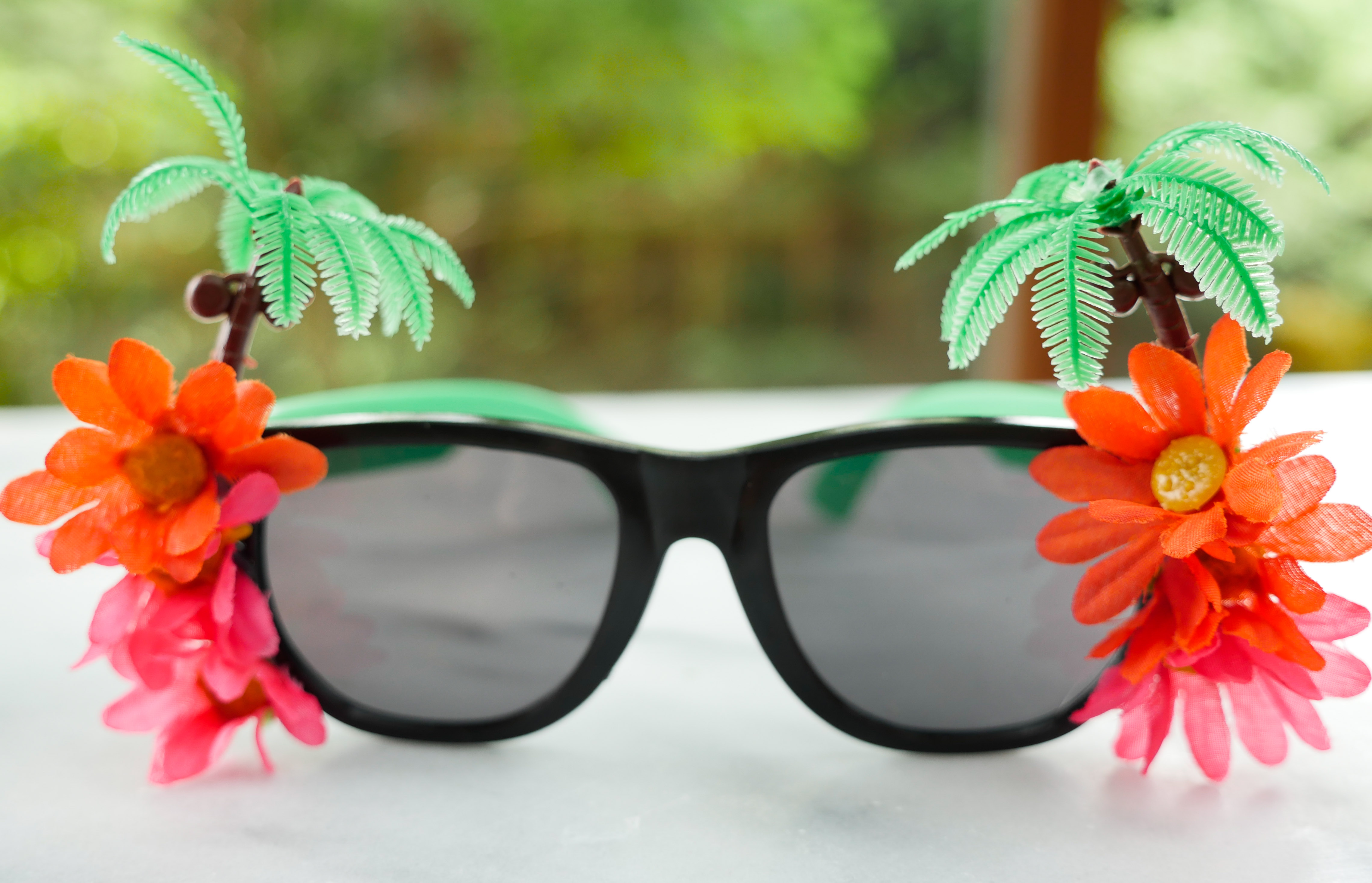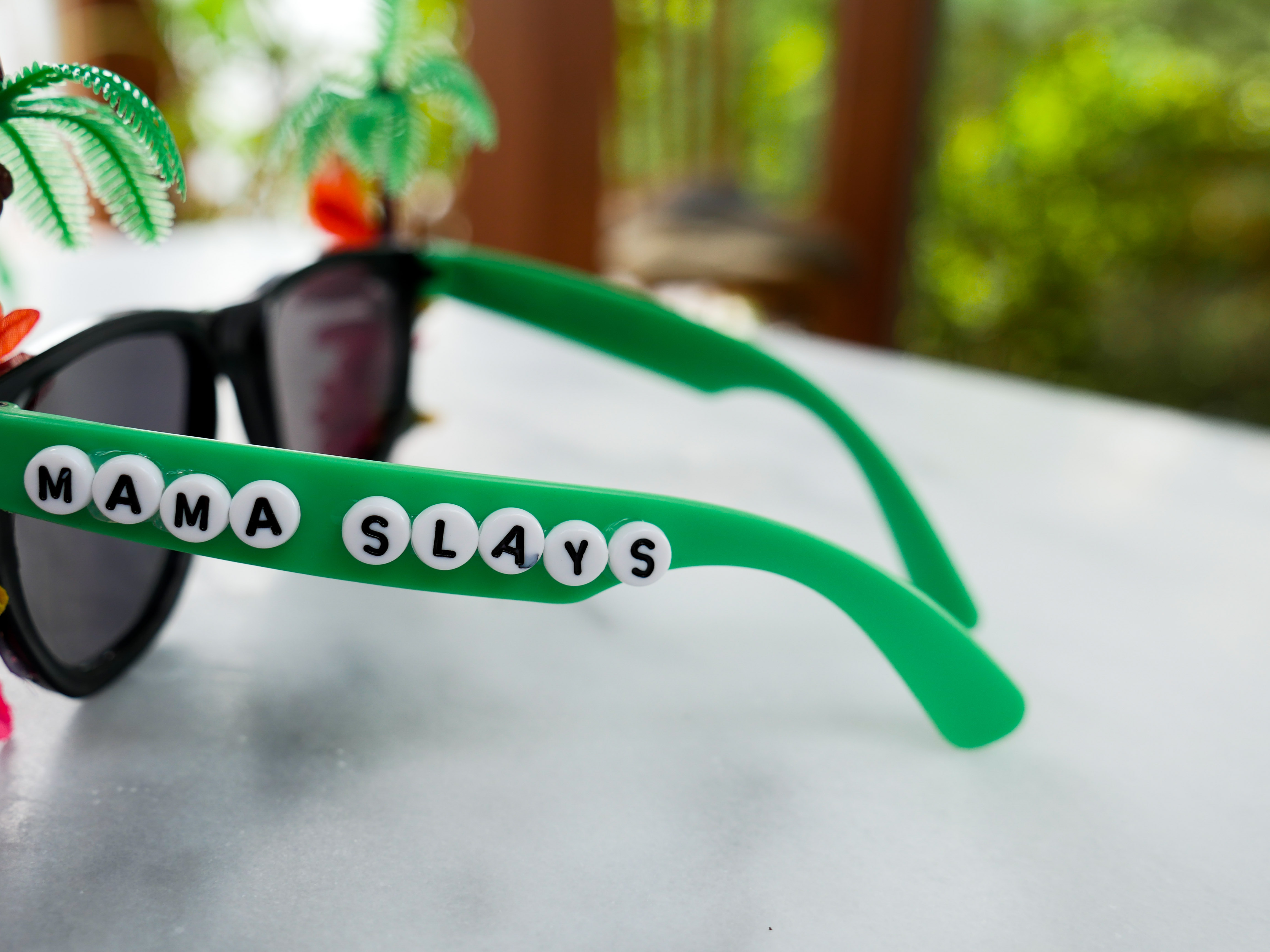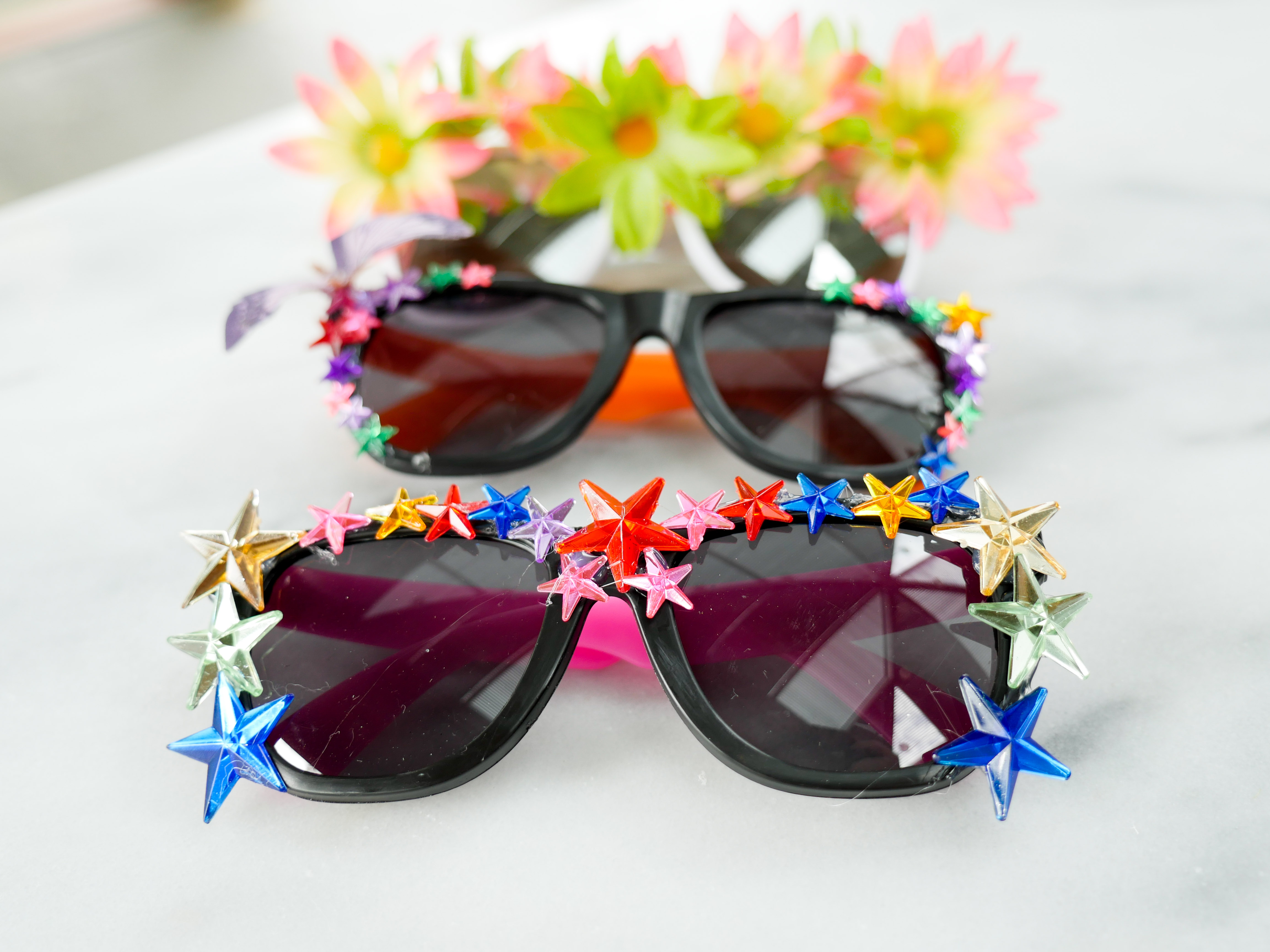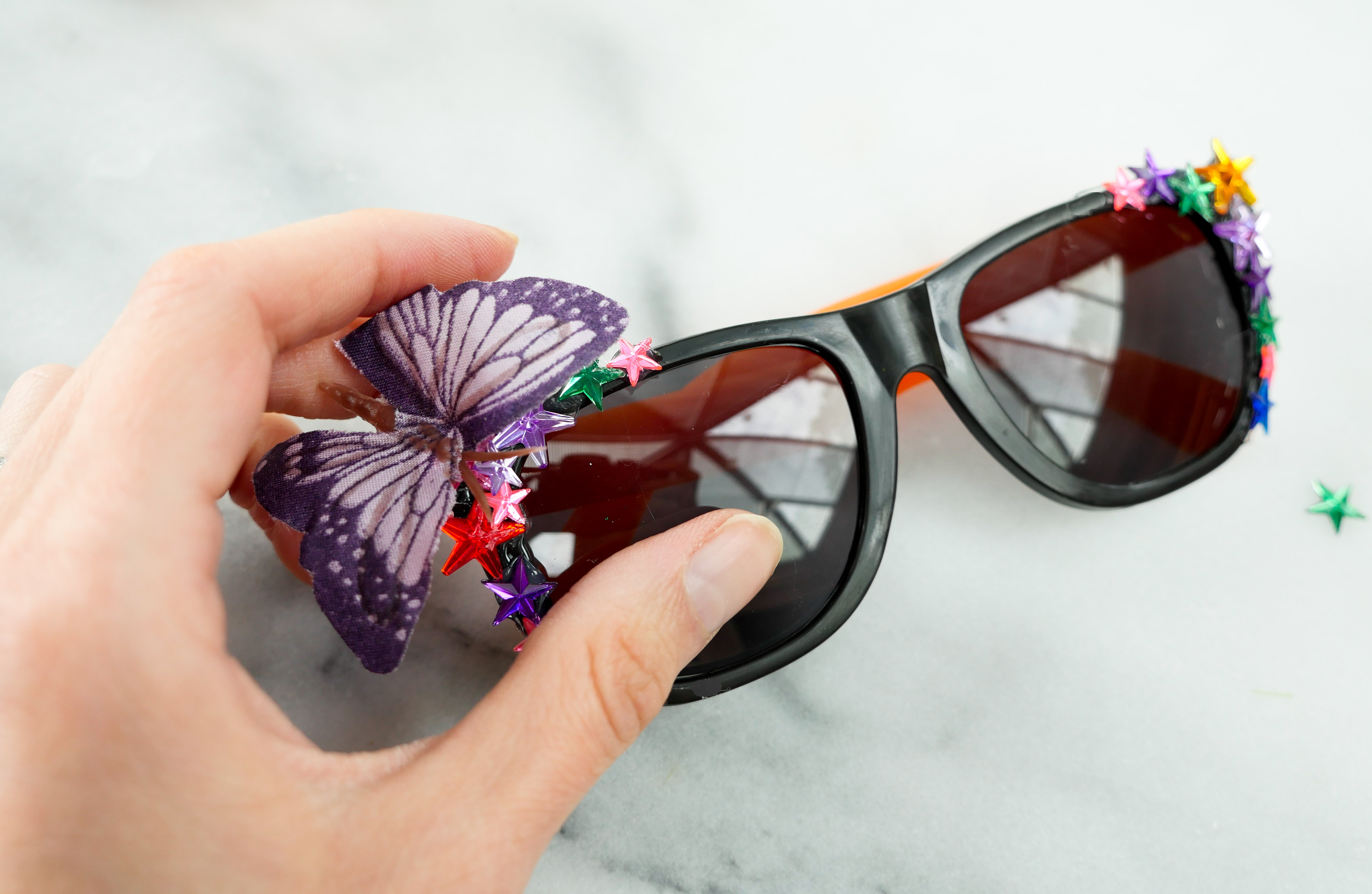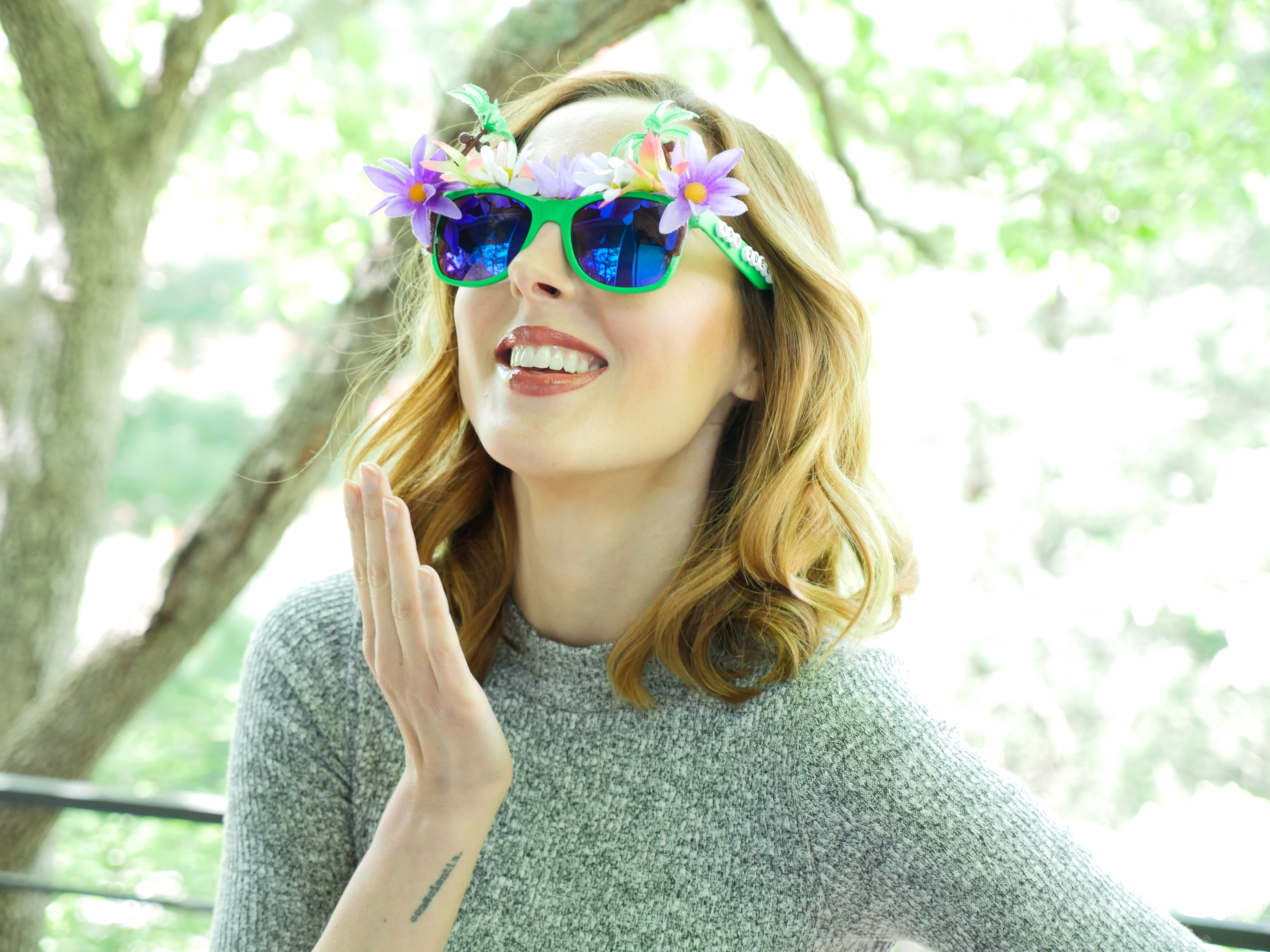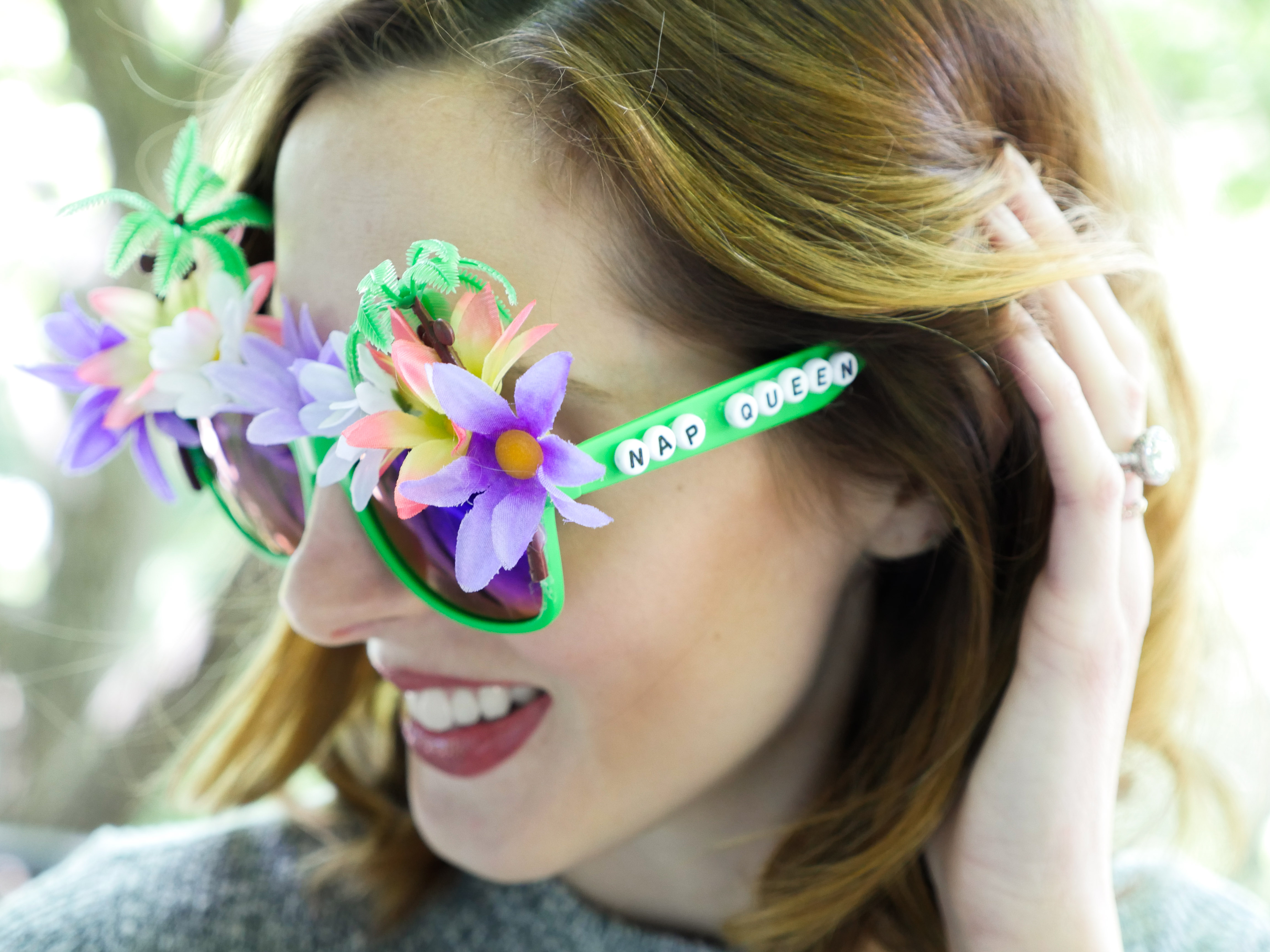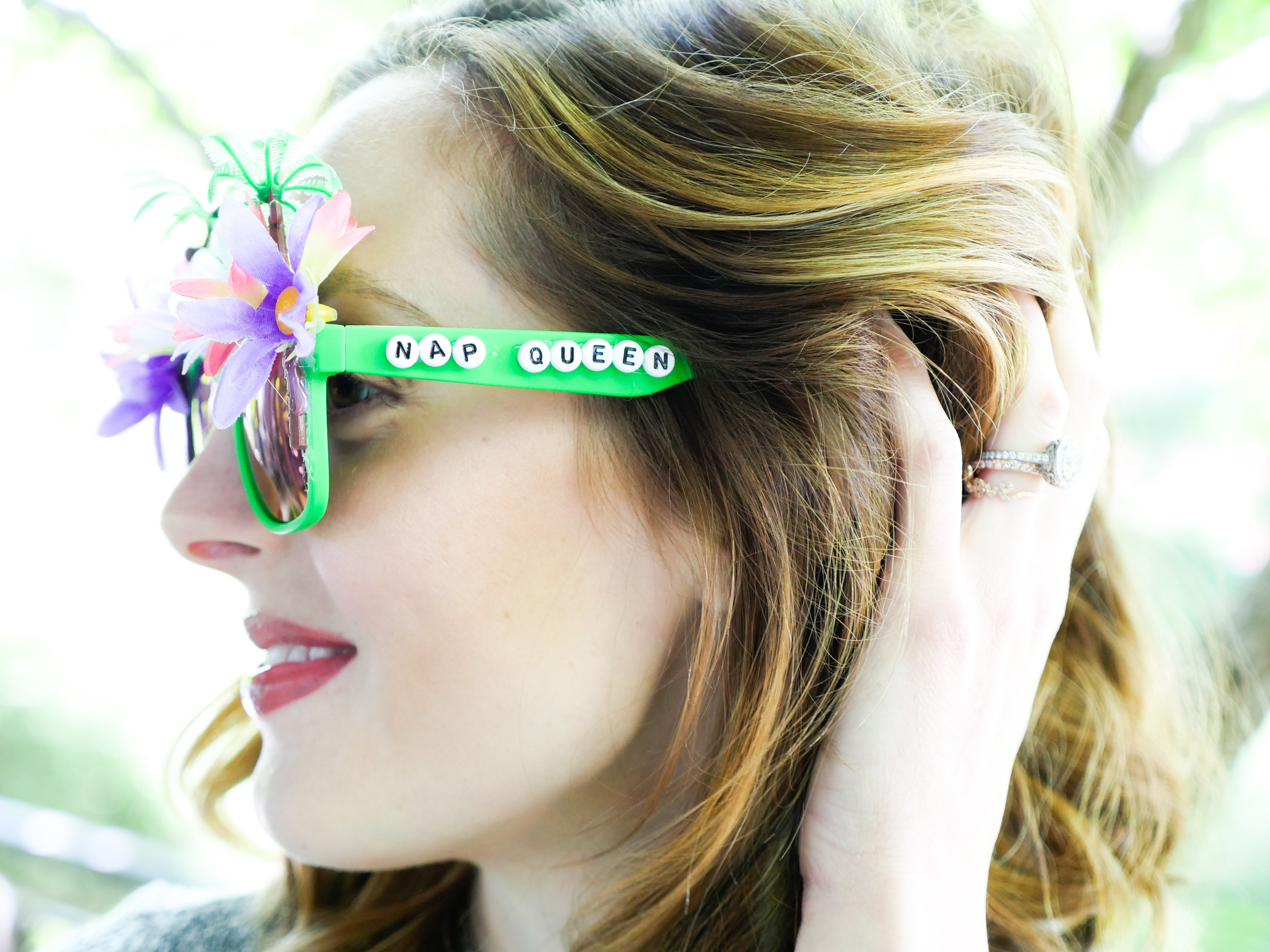 Summer Pool Party Suits I'm Coveting