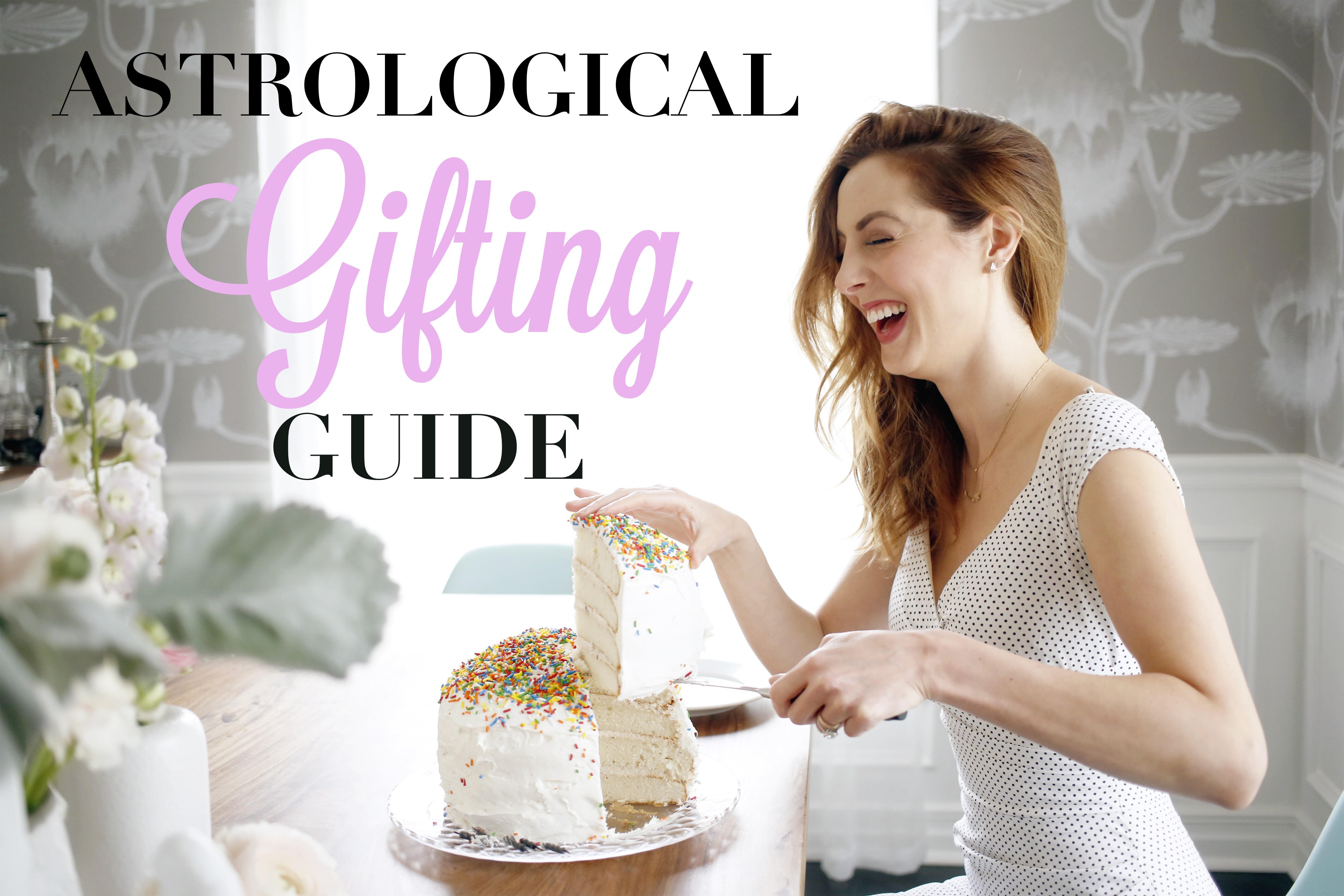 Happy Birthday, Sagittarius!!  Sagittarius people are known for being straight-forward, positive, and large-hearted, with an interest in the philosophical questions of life.  I've compiled a gift-guide of some hand-picked treats for your favorite Sagittarius!  Read more for a clickable shopping guide, and scroll down to read the Sagittarius horoscope from Susan Miller Astrology Zone.
Sagittarius horoscope.
Now that Saturn is in Sagittarius as of September 17 for a two-year stay, responsibilities are mounting, and you will have to use your time to best advantage.
The first three weeks of November will be the sweet time for you. During the first ten days, Mars will be lighting your tenth house of honors and achievement. Use that time to push forward assertively on career matters that are important to you, as you won't have Mars' powerful help again until September 2017, two years from now.
Afterward, on November 12, Mars will move into Libra, so from November 10 through the end of the year, you will have time to socialize joyfully, and Venus, planet of love, will bring out your charms from November 8 to December 5. It is unusual that Venus and her lover Mars will be together, and you are so fortunate that they are in your most social house, just in time for enjoying holiday parties.
The Sun and Mercury will migrate into your twelfth house, and by November 11, the new moon will join them, marking a highly productive time to work alone on projects while you are in solitude, behind closed doors. If you were finishing a thesis, working on a novel or screenplay, or putting the last touches on a grant application, as a few examples, you'd be most productive from November 11 to 24. You won't have many distractions if you work alone, and you will be able to accomplish a great deal.
When it comes to social activity, you do have to watch for November 23, for Venus will receive an opposition from Uranus. Someone is likely to shock you, and that person may be a friend or a sweetheart. Keep a low profile on November 23, and also on the preceding weekend of November 21-22. If you can work on your own projects or interests without interaction from the person in question, that might be best.
If you do experience some sort of turbulent episode on or very hear November 23, take time to respond if you value this relationship. November 25 will be near a very harsh full moon, so near full moons sometimes people (your partner) say things in the heat of the moment that they don't really mean and regret later. See how you feel. You might want to extend your friend or lover a little slack, or maybe not, depending on what you hear.
The end of the month will bring a full moon in Gemini on November 25, putting your focus squarely on a partner, past or present, in marriage or business. A present or ex-partner will be on top of your mind. If the person in question is one you know in business, you may be thinking about a business partner or if you are an agent, manger, publicist, or lawyer, a talent you represent. Saturn will oppose the full moon, and on November 29 Saturn will conjunct the Sun. Saturn will bring on a serious, weighty experience, and you may feel contained, with not a lot of room to decide in which direction you'd like to take talks. Neptune will add a note of confusion and make the messages you hear hard to understand.
Saturn will make this a weighty strenuous period, and you may at times feel overwhelmed. You will likely see the character of a person that you've known, but what you discover is not anything you'd ever want to see. Saturn so active, so you will have to live up to certain promises and obligations that you may have promised in the past, even if you feel extenuating circumstances that have come up make doing so is unfair. Saturn will bring you back to the original contract, and what it says is the way the courts will rule.
Money seems to be involved, in terms of commission, bonus, advance, or other one-time delivery of money.
When Saturn conjuncts the Sun, a relationship with someone overseas may become important and possibly troublesome, or a matter involving a passport, visa, green card, and other matters related to immigration may run into difficulty. If you are in a court dispute, expect something to come up. That case can be settled if you handle things diplomatically by negotiating in a way that doesn't raise the ire of the other party.
If you are going back to the university for an advanced degree, or taking a qualifying exam, you appear to be taking difficult courses that will require much intense concentration. Getting a tutor may be worth the expense.
If you work in broadcasting or publishing, one project will need close attention because you will have many moving parts to manage. You are now ready for complex projects, the reason others are giving the chance to show off your skills.
It is alternatively possible that the media that you will be dealing with this month will be discussing you in a story on TV or the papers / Internet, and if so, you will want to manage that information for accuracy and to assure that the story reflects nicely on you, as best you can. Have your publicist sit with you so that you can have a better chance of having the reporter write an accurate story.
Finally, sometime this month, take an afternoon to go off by yourself to think about all you'd like to achieve in your coming birthday year. The ancient astrologers always underscored the importance of examining one's life, so that you can find ways to improve its quality and expand your joy in living.