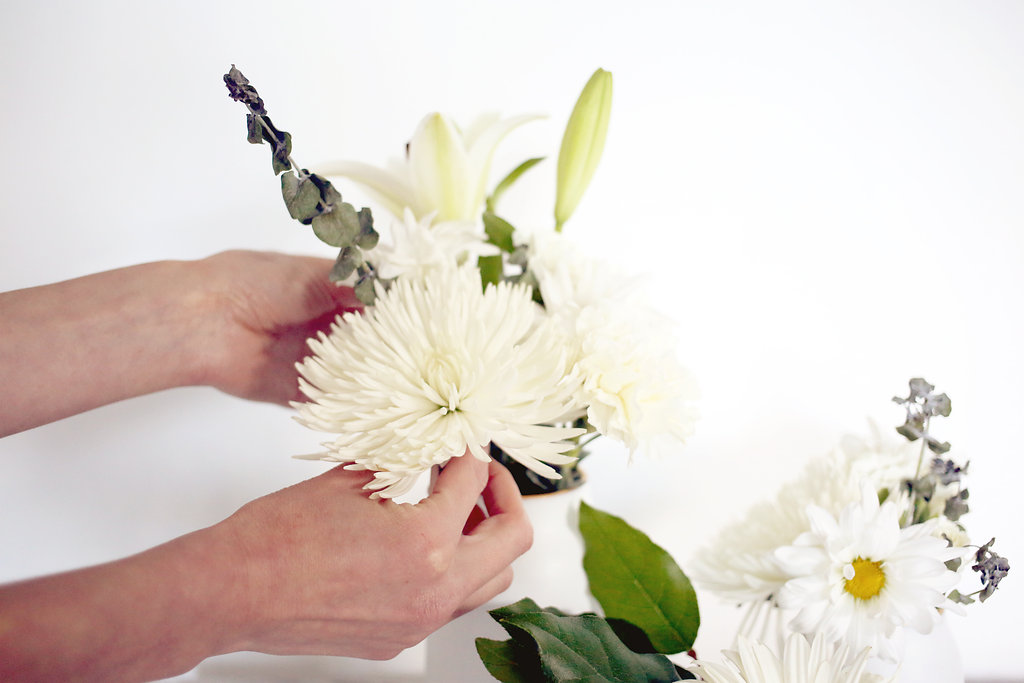 I'm all about options.  With Thanksgiving nearly upon us, I thought I'd put together a visual of three of my favorite floral centerpiece ideas for the Holiday table.  All three are super easy to pull off (I had a toddler hitting my ankles with a wooden spoon while I was putting them together) but still give your tablescape an impressive and beautiful presence.  I hope these ideas inspire your Holiday florals!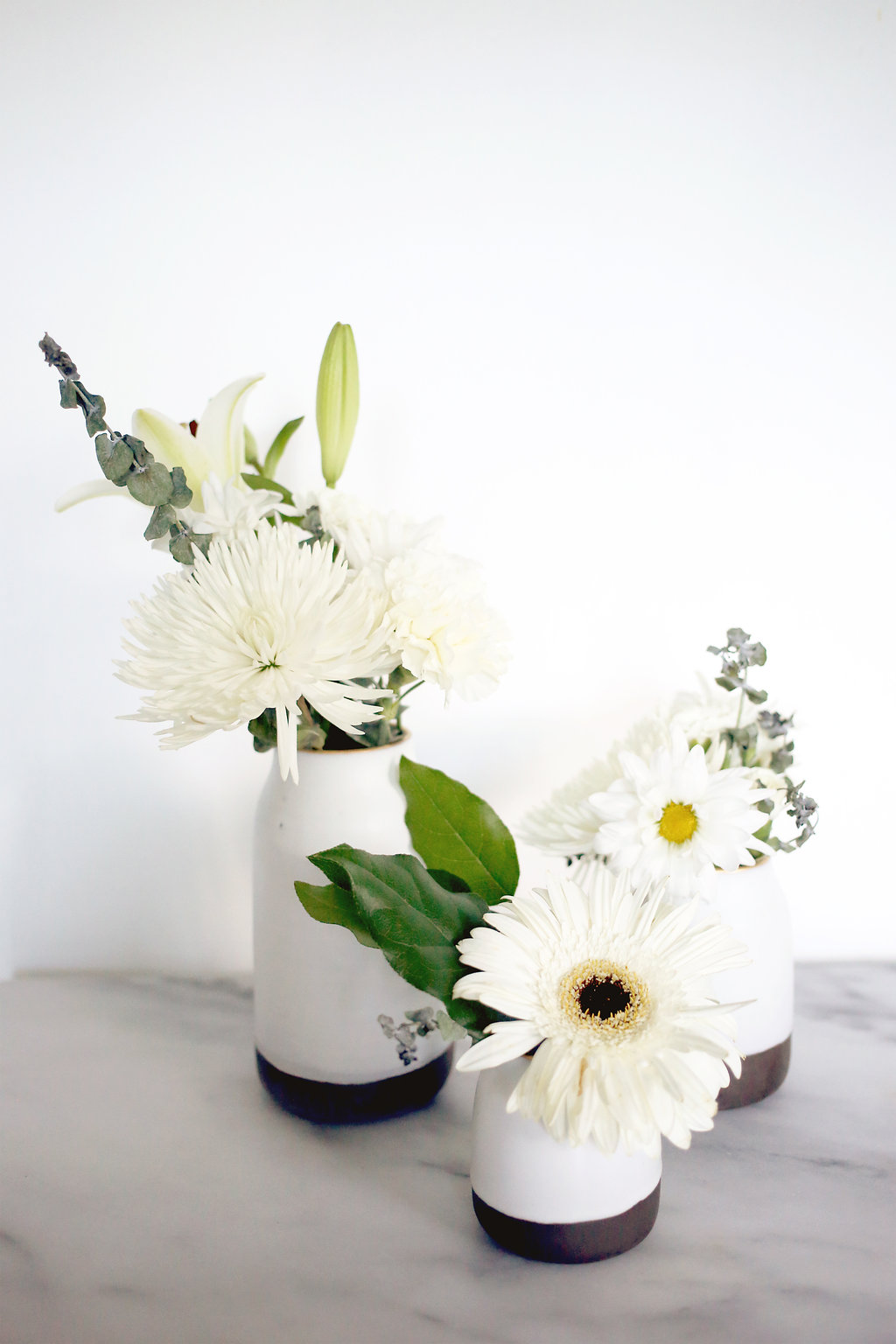 1. Modern and Bright Bud Vase Trio.
I love this for a smaller table, or even to offset a buffet table or bar.  The varying heights add interest to the centerpiece without being too fussy.  Keep the vases simple and elegant, with monochrome florals, for a look that is a modern take on Holiday decor. I suggest scattering some votive candles around vases as well!
2. Seasonal Mason Jars with Velvet Ribbon
Mason jars are having a moment, and I'm not complaining.  I love this rustic (and affordable!) vessel, and I think they look especially fabulous when filled with simple wildflowers.  I usually choose two types of flowers and layer them at different heights in the jar.  Tie a velvet ribbon in a sweet bow around the jar's neck for a little luxe Holiday wink.  I love putting about 10-12 of these lined up down the center of a long table, like one long trough of flowers. Depending on how many people you have for dinner, these can also make an excellent take-away favor for your guests!
3.  Autumnal Bursts in Opaque Containers
I kind of have a thing for square vases and planters.  I just love how flowers look bursting out of a square container.  Call me crazy.  I especially like when the vases are opaque, and white specifically.  I think white vases look so modern and come off as really neutral, so they can go with pretty much anything.  If you read this other post, you know just how much I love white vases…it's bordering on a problem.  Fill them with a mish-mash of earth and jewel-toned blooms and you have a Thanksgiving centerpiece that screams Fall!  I use two or three of these arrangements on a table, with candlesticks in between.
Trio of bud vases by Robert Siegel Studio
Photographs by Nina Suh for Love And Lemonade Photography